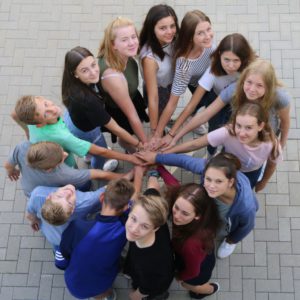 Since our summer holidays we are part of the profile course "Fake News". So far, we set up our own website. We discussed our main intention – to inform other students about important or problematic things at the school.
Every week we learn more things about how to find "Fake News", how to prepare and write good articles or how we can improve our website. On December 13th, an expert will come to our lessons, who will give us important and interesting information about articles and 'wordpress', the platform we use for the website. We also formed little groups, who are responsible for advertising or for taking pictures for our "snapshots".
During our profile lessons we work on our articles on our own.But our problem is, that only a few people have heard about our work. Since we want to make our website more public, we constantly search for good ideas to present it to other people inside and outside of school.
If you have an idea how to get more attention and followers, please contact us via Iserv or via our website.
 text: M.Vrd, photo: Ulr