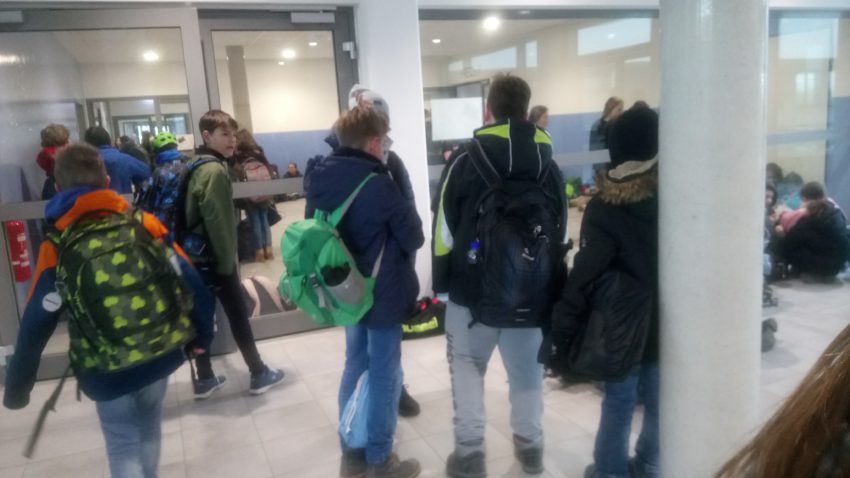 3 years ago, I was in grade 6. In the first break we had to go outside to the playground and in the second break, we could be inside our classroom.
That was the rule at our school and everyone followed this rule, but in the new building the students of grades 5 and 6 are often in the entrance hall. They sit or lie on the floor and sometimes there is no space to cross the entrance. At the beginning the pupils used their mobile phones there, because this was the only zone, which was inside, where they could play with their phones.
Many teachers didn't understand it, because our school has a big playground. As I was in grade 5, I often sat on the swing with my friends or we played some games with my class. Other students often played football there.
It´s possible that some people don`t like the playground, because it`s just focused on younger children.
The pupils just want to use their mobile phones to write some texts on Apps or do other things. After fall break the principal made a new rule, so that the student can only use their mobiles outside and the entrance hall is much emptier than before.
I think that it was a good decision, because the problem is a little bit better now.
Still they don´t use the playground. My opinion is that the school can buy a big climbing frame, which older kids can use.
text/photo: R.Jns