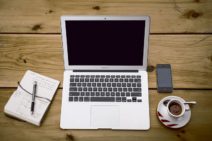 Normally, you write term papers in school when you are in grade 11 or 12 but we do it now in grade 9. This text is especially for people who are younger than me because then they know what they need to do.
Since last September I have been attending a course in which we were taught how to write a good term paper. Term papers are scientific essays you must write alongside your regular subjects. You should deal with a topic of your choice. For this you have an item in question which you must look at in the course of working on your essay. We learned in class how to write the term paper and what to pay attention to. Most people of my class have time until the Easter holidays, but some don't have so much time. I must hand in my paper on February 26th, 2018 because every student has to search a teacher who will correct it and this teacher gives you a date to hand in the term paper.
First, I thought it was easy to write a minimum of eight pages, but in the last days I realized that it wasn't if you didn´t find a teacher to read it until Christmas holidays. Next, I planned how much I needed to write every week. Nevertheless, I think I can manage it because that are two pages every weekend.
It´s good to learn how to deal with term papers now because then you know better what to do when you are in grade 11 or 12. It is advisable to begin your writing process as soon as possible because then there won't be any stress.
S.Hrd