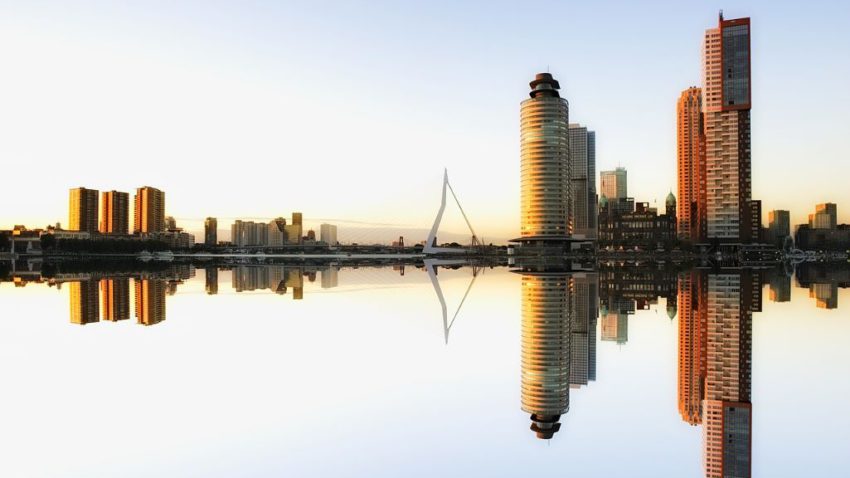 When my family and I drove the escalator from the big parking garage, I saw a colourful hall with many people walking in there. There were market stalls for drinks, vegetables and fruits and much more that you could eat or drink. I stood in the covered hall of Rotterdam.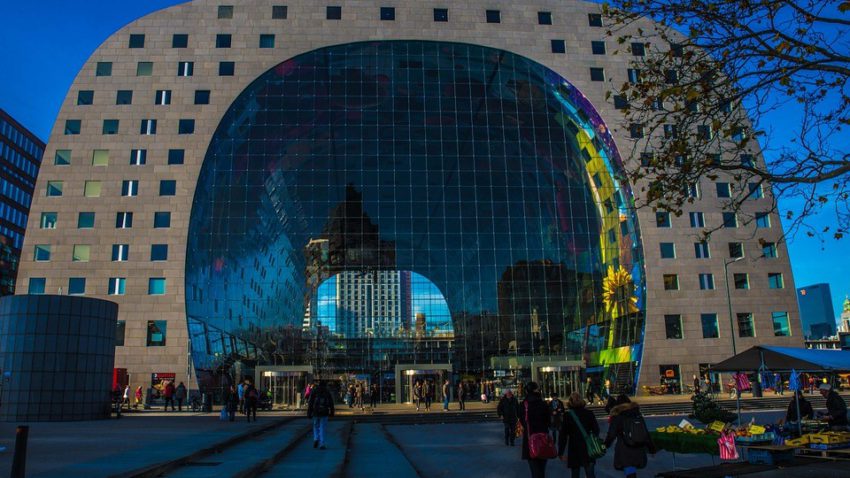 The building was designed by the architect Winy Maas and cost 175 Million Euros. It has eleven floors, where people can live in flats or penthouses. The colourful painting on the whole wall, which is named "Hoorn des Overvloeds", is about the Netherlands and shows bigger fruits, fish and flowers.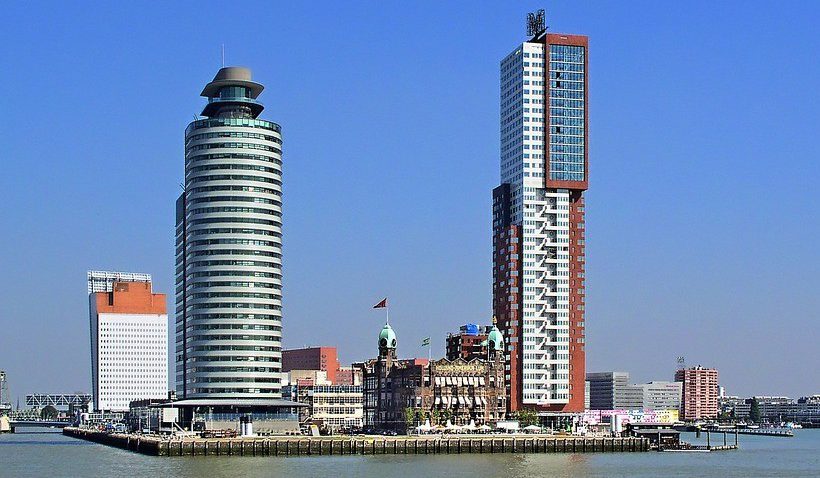 Rotterdam is the second biggest city in the Netherlands after Amsterdam. Over 635.000 people live there and the harbour is an important traffic junction and also one of the greatest of the world. The city is a cultural centre and has a traditional university, universities of applied sciences and a academy of music and  art academy. After the second world war Rotterdam was destroyed, but now the city shines with the uncommon buildings, which were built after the difficult historical period. A night in a hotel costs between 30€ – 130€ and you can travel by plane or drive by car or train.
After we had walked in the covered hall and looked at the different foods, which were sold there, we went outside and walked to the market Binnenrotte. It´s a fish market, but also clothes and fruits are sold there. I´ve never seen a market of this size and there were so many people. I was very impressed and amazed. The shop assistants shouted their prices and it smelled like fish and leather everywhere. The market isn´t only for adults, also children have something to look at. Some sellers have also toys for children or books.
The market had been great and after that we walked to the city. Rotterdam has a few good shopping malls. The most famous are Lijnbaan, Koopgoot and Hoogstraat. We walked at all three and saw a lot of the city, because Hoogstraat is one of the oldest, biggest and most chaotic shopping mall.  When I saw the other malls I found out that the shopping malls are not the same as in Germany. Indeed, they have long streets with shops, but they haven´t got any big shopping centres. All shops are individual and it felt different for me. A few minutes later we came to Koopgoot. It´s a smaller, deeper street and a big stairway leads down there. It reminded me of an old railway station, because the store windows have an older touch. Additionally, it has a curved and very small roof with interesting windows. Music is playing and makes the atmosphere familiar and beautiful. I felt like I´m in another world and the people there were so nice.
I noticed that the cyclist have their own cycling route. Before we drove to the Netherlands I had heard a lot about them and their bikes, but I have never seen so many bikes at once. I watched out that I didn't run in front of a bike or scooter, because they both drove next to the way for the pedestrians. I found it very stressful for passers-by if you want to cross the street and must look right, left and even at the traffic light. There was so much traffic in Rotterdam. On the big streets there were photo shootings in diverse clothes, for example, in a wedding dress or with the newest shoes. I found it so interesting to gather experiences and was so excited to see more of the city.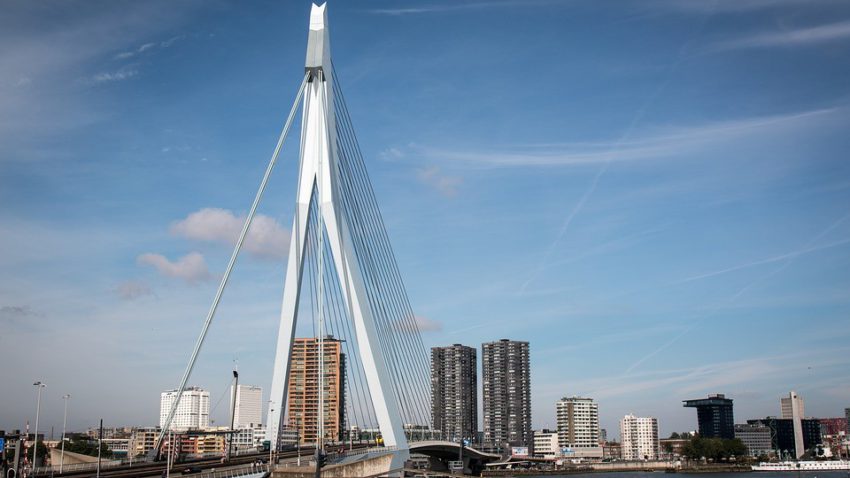 The last interesting sight we looked at was the Erasmus bridge, which is the landmark of Rotterdam. After this great sight we walked back to our car and drove back to our cottage. I think it was a beautiful day and learned much about a new culture. All in all,  it was a great experience and I would drive to Rotterdam a second time.
text: F.Mkr  ; photos: pixabay, F.Mkr